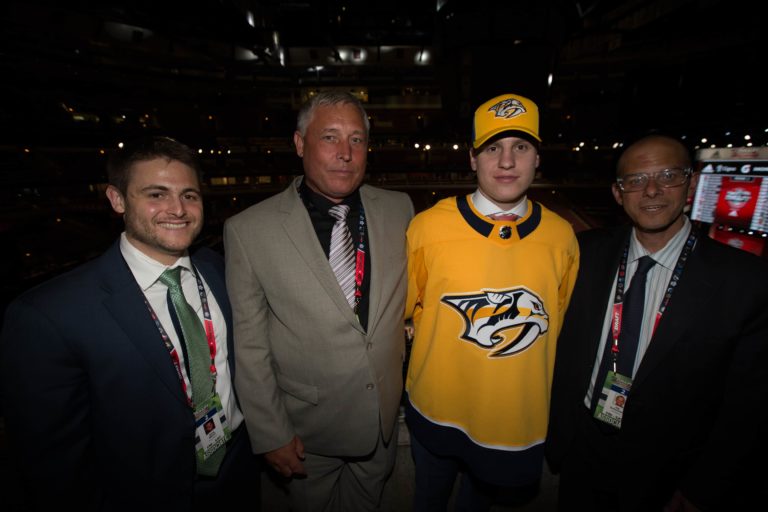 We Are Recognized as Industry Leaders – Approaching 50 years in operation, our agency has been advising professional athletes since 1968. We were originally a part of the team at Athletes & Artists that pioneered the representation of NHL players, coaches and television personalities. We later joined SFX Sports and became part of the team that managed several high profile stars, including Michael Jordan, Andre Agassi, Kobe Bryant, Roger Clemens and Jerry Rice. Today, we continue to set the pace by developing new opportunities for our clients in North America and internationally, both on and off the ice.
We Are Relationship Builders – We have represented some of the biggest names in professional hockey since the start of their careers whom which we have helped become NHL Superstars. We started representing Brian Leetch when he was 18 years old and playing for the US National team; and Ilya Kovalchuk when he was playing for Spartak Moscow as a 17-year-old in 2001. Most recently, we have fostered the careers of young European top prospects by transferring their development to North America such as – 2017 first rounders Juuso Valimaki and Eeli Tolvanen and second round pick Eemeli Rasanen.  The reason is simple: when you are a Puck client, you have a true partner who is always looking out for you and for your next opportunity.
We are Expert Negotiators and Proven Deal Makers – We have negotiated some of the most lucrative contracts in NHL history, including record-setting contracts for NHL free agents, goaltenders, defensemen, and forwards. Our representatives devote the time and effort necessary to understand our player's needs, to analyze the market and possibilities, and to maximize your opportunities. We then work tirelessly to get the deal done.
We work with you every step of the way.